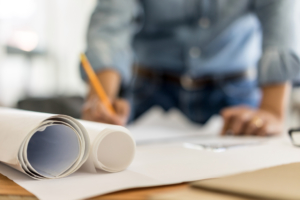 Fry Engineering, Inc. provides HVAC and Plumbing engineering, design and consulting services for projects throughout Colorado.  Our firm covers a wide variety of commercial and industrial projects including; restaurants, retail spaces, commercial kitchens, offices, schools, hospitals and manufacturing facilities.
 Contact us:
Shane Fry, PE
970-658-3665
Serving Colorado
Fry Engineering offers over 25 years in a combination of areas.  This experience enables Fry Engineering to provide high quality design work that meets project and code requirements.  Our principal's experience in mechanical contracting and air balancing fields gives us the ability to assess feasibility, cost and ease of implementation from a contractor's prospective.  This combined with skills in design, consulting and project commissioning results in superior design for our clients.
Fry Engineering, Inc. offers you a wide array of capabilities and experiences that make us a valuable addition to your team and the perfect choice for your next project.
Please contact us with pricing requests or to discuss how Fry Engineering can become an integral part of your design team.